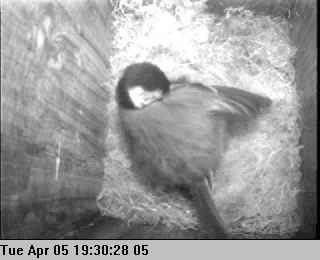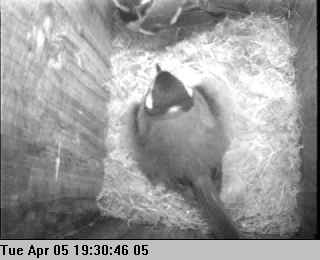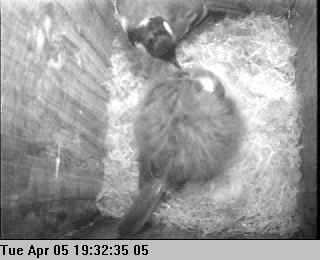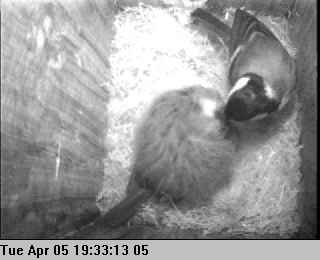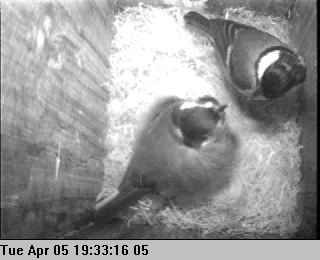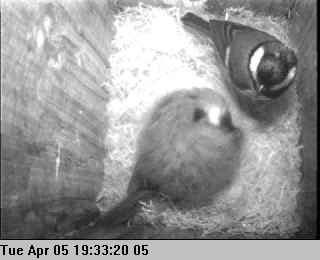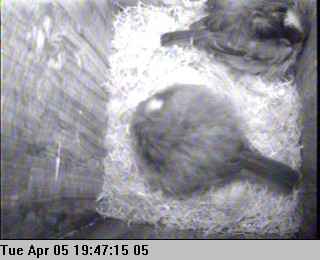 Tue 5 April

Our female occupant is having a good preen when..... her mate drops in.

Not for the first time, she soon tucks her head under a wing, so her mate reaches over & pecks her.

This doesn't work, so he pecks a bit harder. 'Oh must you really?'... and straight back to sleep.

So he gives up & roosts in the box with her.